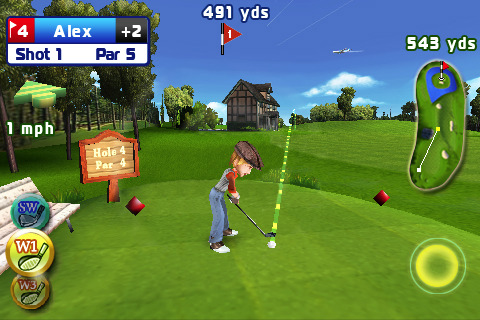 The best game in 3D of better Golf created for the iPhone/iPod Touch!

Grab a club, take a jive, and to pray for a birdie!
It is the moment so that you become a great player of Golf and to drive for the green with Let's golf!

- 63 holes in 4 different places remodeled in 3D: the beach of Fiji, the Montañas of America, The English Field, and Scottish Lochs

- 4 lively and customizable characters with their own style. Each player has his own strong and weak points.

- Show to your friends which it is the best with the MultiJugador Local WiFi.

- adaptive ontroles to any person: Advanced way plays as a game of sport simulation, and one can even add to rotate the ball. Casual easy way for the amusement and less bogies (but not, it won't allow him to deceive).

Recommended for the lovers of the arcade and simulation of golf of games like Hot Shots Golf, Even 72 Golf, Tiger Woods PGA Tour 2009, Pocket Mini Golf 2, everybody of the Golf, Golden Tee.
Download Links:
Last edited by aloware on Mon Mar 16, 2009 6:14 am; edited 2 times in total