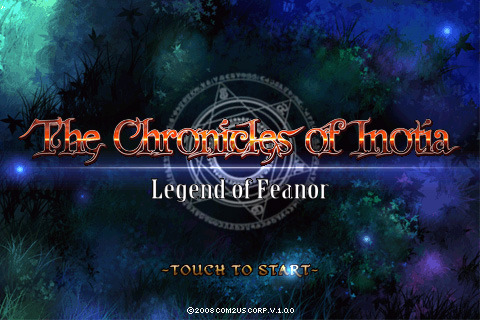 Fight to survive as you make your way through vast plains and deserted forests where enchanted monsters lurk! Search for clues to the source of the evil energy controlling the monsters near haunted monuments. Defeat your enemies in time to save the beautiful but chaotic land of Inotia from disaster.
Features:
- Old-school action RPG
- PC, console-quality graphics and animation
- Optimized touch control for iPhone
- Gigantic map, items, all kinds of fantasy monsters
- Dynamic weather, various quests, dealing, pet system
Play Detail:
Create your hero, choosing your own combination of attributes like power, health, intelligence, speed, then seek out villagers who can help you begin your journey and complete quests to track the evil dragon Deathtaker, who disappeared after an epic battle. As you travel you will protect yourself and earn gold by battling monsters. A merchant visits different towns at different times, and you can buy necessary items including weapons and armor from him. You can raise a pet that will improve your attributes. And when you finally reach your journey's end, you will be rewarded splendidly!
New in this version
Network ranking system added
More games menu fixed
Other minor glitches fixed
Languages English, Japanese, Korean
Requirements Compatible with iPhone and iPod touch
Requires iPhone 2.1 Software Update
To View Links You Have To Be Registered!!
Download Links: