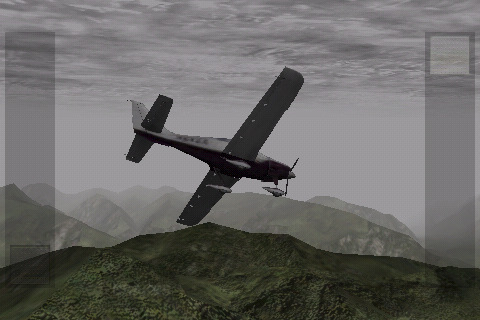 X-Plane 9.08 is here now.. YOU SHOULD GRAB IT FOR SURE! This is a the fourth free update, with plenty of improvements!
...And now on with the show!
X-Plane for Mac, Windows, and Linux (
www.X-Plane.com)
is the most flexible and realistic flight simulator on the market for desktop personal computers. Using blade element theory for the most powerful and accurate flight model available for personal computers, and earning FAA certification for logging of flight time for pilots, X-Plane is the Gold Standard for accurate flight simulation, offering realism that is unmatched by any other simulator.
And now, thanks to the power of the iPhone and iPodTouch, X-Plane is available for these stunning little platforms. As in the full desktop version, X-Plane for iPhone lets you experiment with different times of day, weather, sky conditions, wind, turbulence and airplanes, all while flying the craft from various different views in the stunning terrain topography of Innsbruck, Austria, home to some of the most challenging mountains and topography for aviation.
We here at Laminar Research are still a bit shell-shocked at how powerful this little device is, and how much power in flight simulation can be stuffed into it... the power of X-Plane can now be had with you... anywhere.
Download Links: