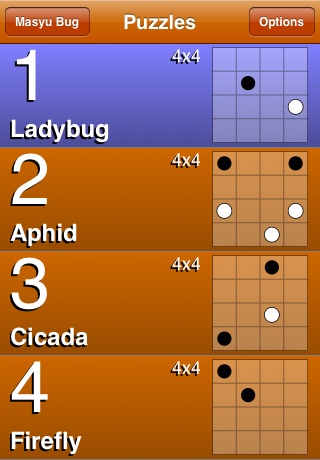 Masyu Bug is collection of puzzles aimed at younger and more casual puzzlers. Masyu Bug features the same interface as its predecessor, Masyu, and allows puzzlers to save and restore their progress online at the TootSweet web site.
Got a comment for us? Email us at
comments@tootsweet.com
or talk with us on Twitter at
http://twitter.com/tootsweet.
When you're ready for a challenge, try "Monster Masyu", the most challenging collection of Masyu puzzles yet.
What's new in this version: New controls for panning and zooming.
Language:English
Requirements:Compatible with iPhone and iPod touch
Requires iPhone 2.0 Software Update
Download Links: